"Greatness is not found in possessions, power, position, or prestige. It is discovered in goodness, humility, service, and character." – William Arthur Ward
---
| | |
| --- | --- |
| Donation Amount | Impact |
| $5 | Meals and water for one family |
| $15 | Meals and transportation |
| $35 |  Housing and meals for one month |
|  $400 |  Support all needs of one child for one school year |
|  $1,600 | Support all needs of one family of 4 for one year |
|  $4,800 |  Support one child fully from K-Gr.12 |
|  $65,000 |  Build a housing unit to support 16 children at one time |
To donate, send us an e-mail at info@apphass.com or follow the Donation link on the side bar.
How donations flow to communities        
APPHASS operates with no overhead costs. That means: all proceeds go directly to our cause. Currently, our donations flow through us to our partners on the ground in Ethiopia. The Health Development & Anti-Malaria Association (HDAMA) work directly with our sponsored orphans every day and monitor their progress throughout their involvement with our program. Funds are managed to effectively meet the needs of our orphans and their caregivers. Every dollar is carefully directed to have a meaningful impact. In poor communities with insufficient resources, your donation can mean the opportunity for a child to excel in school, live in a safe and caring home, and promote personal health and hygiene. Every child across the globe deserves to be loved and cared for. Your donations make that possible and achievable. Please donate!
---
 Thank you to our recent sponsors!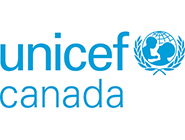 ---
"Giving of any kind… taking an action… begins the process of change, and moves us to remember that we are part of a much greater universe. " – Mbali Creazzo
---